link:
https://www.youtube.com/channel/UCFlfs5L9HyMibaDvd1t3_9A
Hi Doll,
It's me again. I'm seeing a "pattern" since my last tarot card reading in December 2018 to now after viewing and commenting in your you tube. Was just asked by POC (Point of Contact) in the office who does official Government Staffing (hiring, promotions, etc.), "Eva, what would you like for your performance award? Money or time off?" I chose money.
You and Tony (Tarot card reader; December 2018) are right! I have been patient and told y'all, too, when the Cappy woman leaves, I will receive it. Well, next pay period is 17-30 March 2019, which means I will receive my monies (about $ 1,200.00) on or about 8 April 2019....thank you God, thank you Jesus!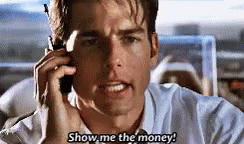 cyber hugs!
Love,
Eva
2:03 pm/cst 15 March 2019